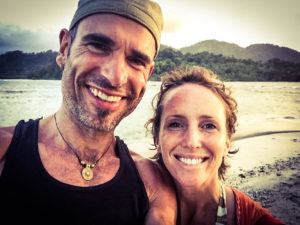 The High on Life School is about ecstatic Awakening to your soul aligned life, limitlessly expansive, with you as the conscious creator. It's about finding out what you are really here on this amazing planet for, doing exactly what you want to, from a place of clarity and purpose, realizing that whenever you show up ALL the way authentically as yourself, following your heart, you are successful beyond imagination, while you don't have to sacrifice integrity, or take advantage, control or win over anybody else.
Our team teaches you how to get raw and real, get the maximum out of life, while contributing and giving your absolute best – not because you should – but because you can't help yourself, because in soul alignment, you are so dead on, so on track that giving your gift and receiving your gift is the SAME thing! There is no difference. You win – everybody wins.
Bridget and Bjorn carry the Cosmic Union Code – the sacred and perfect balance between the female and male energy.
Through merely being in their presence, people receive this information on a quantum level.  More info at 
www.Brieandbjorn.com
Events with Brie & Bjorn Lamers and The High on Life School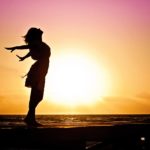 Shine Alive: Breathwork, Sound, and Water Retreat
July 11, 2019
Join this powerful healing collective for a four day deep dive at SunMountain retreat center in the gorgeous mountains of Manitou Springs.  The loving space this team offers provides the opportunity to activate your innate healing abilities and creativity through connecting deeply with self, others, and nature.  We will be…