Circles of Compassion Women's Retreat
With Sarah Houy and Dr. Caitlin Capistran
April 23 - 26, 2020
Your Giving Heart is one of your greatest gifts to the world. But constant giving can leave you feeling drained, depleted, and disconnected. Helping others does not have to cost you connection to your Self.
Are you ready to slow down and tend to your own heart? Join Sarah and Caitlin to reconnect and realign with your greatest gift: your Giving Heart.
This nurturing retreat will give you the chance to relax and reconnect with your Self. For four days, let go of the responsibilities and busy pace of everyday life to come recharge and reconnect at the Circles of Compassion Women's Retreat.
In this heart-opening retreat, you will have the opportunity to explore and connect more deeply with your body, authentic Self, and inner guidance. The retreat will include a balance of scheduled programming and free time to enjoy the tranquility of nature and retreat center amenities.
During the scheduled retreat programming you will be gently and expertly held and guided toward greater self compassion through meditations, movement, conversation, self-inquiry, and self-discovery. In this intimate small group setting you will get to nourish your heart and soul with yoga, writing, small group exercises, relaxation, and play.
Over the course of the retreat you will get the chance to re-connect to your body and heart. You will discover greater compassion for yourself and others, find new energy and ease, and open to new possibilities.
You will leave with strategies for staying centered while caring for others, tools to cultivate energy to prevent exhaustion, and new ways to work with feelings of frustration and overwhelm. You will walk away feeling recharged and ready to reconnect to the joy in life.
Dive in and see what ripples forth…
Presenters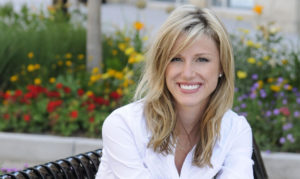 Sarah Houy
Sarah's practice is dedicated to equipping clients to live empowered lives. She specializes in teen and adult mental health including trauma across the lifespan (PTSD and childhood abuse and neglect) and mood disorders. She is a registered yoga teacher, certified in EMDR, board certified in neurofeedback and is a certified…
Learn more about Sarah Houy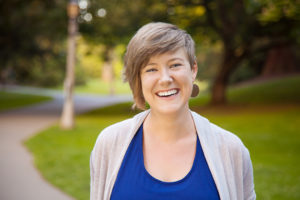 Dr. Caitlin Capistran
As a doctor of physical therapy and an IFS practitioner, Caitlin specializes in helping people to bridge the gap between mind and body. She helps individuals connect to the wisdom of their bodies to enhance their physical well-being and discover the healing potential within. She is passionate about helping others…
Learn more about Dr. Caitlin Capistran