Master Unconditional Self-Worth: a Yoga, Meditation, and Mastery Retreat
With Gena Davis
July 8 - 12, 2020
Do you desire to believe in yourself unconditionally and wholeheartedly?
Do you wish to authentically embrace your highest potential and heart's deepest desire?
Imagine waking up to mountain vistas, fresh air, and beautiful skies while eating fresh and healthy foods, taking gentle walks or adventurous hikes, and engaging your soul to master unconditional self-worth and self-love so that you can step into your highest potential.In this retreat, you will explore the emotional, psychological, physical, and spiritual nature of yourself as you embrace your feelings, nurture your heart, and manifest unconditional self-worth. This retreat is all about nurture and self-love to equip you to bring your dreams into reality!
Included
Peaceful accommodations in a historic and tranquil setting for five days and four nights
All meals, which are chef-prepared and mostly organic, beginning with arrival on Wednesday evening through lunch on Sunday
Guided, restorative retreat program for unlocking resilience, embracing authenticity, and mastering unconditional self-worth
Soul connection and whole-self integration through yoga, breathwork, and yoga nidra meditations
Crystal bowl, vibrational sound healing journeys for deepening self-worth and heart "knowing"
Free time to reflect, explore, and connect with the beautiful person that you are and the beauty of nature around you and within you
Self-care options: a complimentary two-hour mineral soak and use of infrared and traditional saunas at SunWater Spa; hiking; community time; optional massages; and private sessions with Gena for chakra clearing and quantum energy balancing, and spiritual direction
Presenter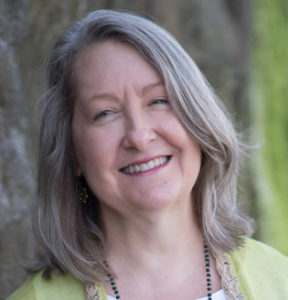 Gena Davis
Gena Davis is an energy and crystal bowl sound healer, certified RYT500 yoga instructor, spiritual director, meditation leader, Certified Daring Way™ Facilitator, author, leader of sacred ritual, ordained Episcopal priest, and the founder of YogaMass®, which is an integrative approach of blending mind, body, and spirit into worship. Gena offers…
Learn more about Gena Davis