Myth, Meditation, and Sound Healing: A Sacred Feminine Retreat
With Jenny Adams and Valerie Coward
April 30 - May 3, 2020
Join Jenny Adams and Valerie Coward for a restorative weekend of meditation, sound vibration healing, and Greek mythology in the majestic Colorado mountains. With sacred feminine consciousness as a guide, this retreat will use the archetypal stories of the Greek goddesses as a lens to unpack and heal human consciousness. By exploring the stories of Artemis (Goddess of the Moon), Athena (Goddess of War and Wisdom), Hestia (Goddess of the Hearth), Medusa, and Persephone (Queen of the Underworld), you will remember the gift of belonging to yourself. This weekend we will also take a deeper look at the health of the 'inner marriage.'
What is the Inner Marriage?

The inner marriage is the private relationship we have with ourself when nobody is watching. It is the inner dialogue in our mind, belief patterns we have inherited from our life experiences, self esteem, and the launchpad for all our external experiences. This 'inner marriage' is the primary soil from which all other experiences manifest. When this union is healthy we make empowering decisions, build clean compassionate boundaries with others, love our body, and operate in authentic expression. When this union is ignored, toxic, or dysfunctional, we are ruled by the inner critic, poor self esteem, and feel scattered or depressed. We get twisted up in external models of achievement, poor self-image, future projections, past pains, or negative self-worth. In this retreat we will hone in on this inner relationship and remember that a healthy inner marriage is not about reaching a state of external perfection, but a dynamic unfolding process rooted in being-ness and radical self-acceptance. It's all about connection! 

Concepts to be explored in this sisterhood weekend:
Body image positivity and spiritual grounding
Greek goddess and chakra health
Silencing the inner critic and healing self esteem
Digesting stuck emotional patterns
Cultivating healthy boundaries
Psychic development, contacting spiritual guides, and power animals
Included in your retreat:
Accommodation at SunMountain Center
Daily morning yoga and sacred movement
Time to "unplug" in nature and listen to your heart
Daily guided meditations and reflection exercises
Daily sound healing with crystal bowls, Tibetan singing bowls, and drums to increase your cellular frequency. Learn more about Vibration Sound Therapy.
Dynamic breathwork exercises to cleanse and restore your subtle body
Daily goddess class highlighting the Greek mythologies
Starlight two-hour, mineral water soak at SunWater Spa
Nine delicious vegetarian meals made by on-site chef (including a takeaway lunch on Sunday)
Sisterhood community of wise women
Optional hiking in Garden of the Gods Park
One personal nutrition consult with Jenny
Time to chill out, reflect, and reconnect with your life purpose
The magic of you and your unique unfolding
What to bring:
Journal and pen
Blindfold
Meditation crystal
Yoga mat
Swimsuit and beach towel
Water bottle
Anything that will make you 100% comfy
Your spirit guides, ancestors, shadow, inner child, and angels
A deep courage to connect with your numinous inner core
Amenities:
Access to the grounds and hiking trails on the five acres of SunMountain Center's property, including the bio-dynamic farm
Walking distance to Garden of the Gods for epic hiking trails
Walking distance to SunWater Spa for a mineral water soak, included with the retreat
Hot tub onsite for moonlight soaking
Meet all the animals on the grounds (goats, chickens, dog, and Jezebel the pig)
Awe-inspiring views of Pike's Peak, nature, and surrounding mountains
Enormous, comfy, hand-decorated rooms to enjoy your nightly slumber
Gift shop and handmade dreamcatchers by the Spirit Root
Presenters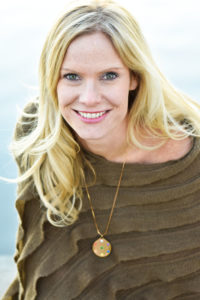 Jenny Adams
As a practicing Shamanic Wellness Coach since 2001, Jenny and has extensive experience in healing, personal coaching, and subtle body education. She specializes in Sacred Feminine Retreats, mythological studies, meditation coaching, soul regression therapy, and trauma release breathwork. Through her own unique conversational teaching style, her students are able…
Learn more about Jenny Adams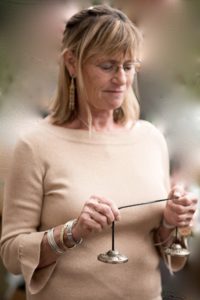 Valerie Coward
Valerie is an elder of the Wise Woman Tradition, herbalist, certified massage therapist, and Kriya-Bahn of Self Realization Fellowship. She specializes in creating safe spaces for women to explore their deepest vulnerabilities.
Learn more about Valerie Coward