Women's Wellness Weekend with Wild Souls Yoga
With Lisa Reeder and Kristin Schooler
November 15 - 17, 2019
Join Wild Souls Yoga for their women's retreat in beautiful Manitou Springs. Lisa and Kristin believe that women's health requires: a holistic approach of joining in to community with other amazing women; creating a balanced life with equal elements of space, sweetness, and structure; and honoring the innate feminine within while giving yourself tremendous grace! This retreat will feature a variety of yoga, including yin, nidra, hatha, and restorative. You will also explore concepts related to the season of autumn and ayurvedic practices!
This retreat will be led by Lisa and Kristin of Wild Souls Yoga. Wild Souls Yoga creates intentional and inspiring events for women, knowing first-hand the challenges of maintaining balance and peace amidst the chaos of life. Wild Souls Yoga believes in cultivating self-love and sisterhood through the timeless wisdom of yoga in order to be healthy and whole in mind, body, and spirit. The power of yoga is to create space for wellness, self-care, deep authenticity, and a reverence for life. Yoga is a transformative tool that allows for access to your inner power of simplicity, purpose, and love. May all women live their best lives from the wild space in their hearts.
You will be staying at a historic home located on six acres, complete with its own bio-dynamic farm. All of your meals will be local and organic and the menu will be vegetarian.
Aside from the amazing views, there is access to nearby hiking and meditation trails. There are hot tubs on site available for your pleasure, as well as access to a two-hour soak at the nearby SunWater Spa'a natural hot springs with the option for spa treatments (with an additional cost).
The weekend will include four yoga classes (hatha flow, yin, yoga nidra), community time spent with other amazing women, and personal time for reflection and nourishment.
The rooms each contain four single beds with a shared bathroom for each room. Beds will be reserved on a first come, first served basis. If you would like to room with friends or family, please let us know.
Presenters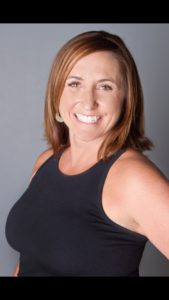 Lisa Reeder
Lisa is a gifted yoga instructor, multiple business owner, mom, and wife that has a passion for inspiring and encouraging others. Lisa is unbelievably intuitive and funny, with the ability to see the depths of people and situations. She infuses lightness and love into everything she does, including teaching yoga.…
Learn more about Lisa Reeder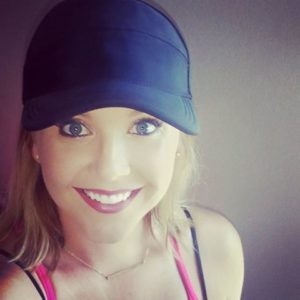 Kristin Schooler
After struggling with fibromyalgia and all the accompanying symptoms, Kristin left her corporate job due to a needed reprieve from stress. Seeking healing and deep rest, Kristin found the practice of yoga and all of its infinite wisdom. Kristin is equally drawn to the science and the spirituality of yoga,…
Learn more about Kristin Schooler