Rest
With Nikki Banks
October 10 - 13, 2019
How often do we give ourselves the opportunity to intentionally rest? This weekend will provide you the space needed to recuperate and recover within a supportive community.
Included:
Three-night stay at SunMountain Center
All meals, which are farm-to-table, vegetarian, gluten free, and delicious
Farm tour
One or two daily yoga classes (restorative, gentle, flow, and let go)
Two-hour mineral springs soak at SunWater Spa
30-minute essential oil treatment by Aprille Dawn
Gemstone bracelet making
Friendship and community
This retreat will begin at 11 am on Thursday with yoga, hiking, and a picnic lunch off-site. The retreat will close on Sunday at 11 am with a lunch to go.
Presenter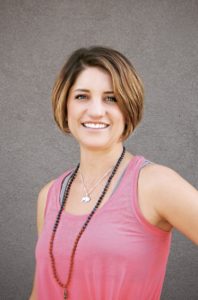 Nikki Banks
Authentically living as a yoga teacher, student, and life warrior, Nikki infuses her body of work with raw expression and appreciation of the human experience. She guides practitioners to find inner strength, expansiveness and self-acceptance through integrative sequences, humor, and compassion. Nikki is described by many as a fierce and generous…
Learn more about Nikki Banks