Awakening Your Dreams: Summer Empowerment Retreat
With Karen Korona, M.S.
July 25 - 28, 2019
Take a step into your empowerment using yogic and meditation practices to transform your mind and body. Change the landscape of your subconscious as Karen Korona guides you through pranayama, Kundalini techniques, mindfulness methods, and meditation. Awaken your inner source, heal your past, and create your dreams!

The time is now to make a change in your life. Experience techniques that activate a paradigm shift in your consciousness to move out of old beliefs and into awakened intuition. Learn how you can shift the perspective of your mind to create a new inner and outer world!

Take flight into new territory. Discover methods to ignite your inner power to take flight into new territory.  Walk with confidence and see yourself whole and complete!

Take your experience to the next level. Rise above the limitations of your mind using universal-healing principals. Harness your infinite wisdom and unleash your True identity!

Enjoy soaking in the healing mineral springs of SunWater Spa and experience hiking
adventures at Sun Mountain and surrounding Manitou Springs area.

SunMountain Center registrants receive a $150.00 discount. Use code sun-mtn when registering.
Presenter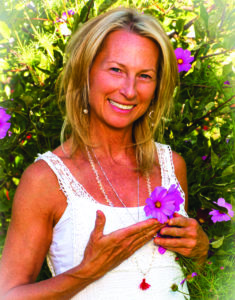 Karen Korona, M.S.
Karen Korona has been a holistic health healer and Kundalini teacher for 35 years, providing healing treatments, wellness counseling, workshops, international retreats to thousands of people. Her radiant presence and guidance offers the inner tools for people to heal, empower, and live from presence. She has studied with master teachers…
Learn more about Karen Korona, M.S.