Renew Your Soul 2019
With Sofie Woods and Leslie Conzemius
September 20 - 23, 2019
Whether you want to reduce stress, feel the call to dive deeper into your yoga and wellness journey, or hope to reconnect with yourself, this well-rounded and holistic retreat will be just what you are seeking. Step away from the everyday routine to restore and reconnect with yourself and nature. Rediscover a sense of well-being through your inspirational personal discovery and integrative health workshops. Feel refreshed with daily yoga and mindfulness activities, organic meals, ceremonies, community-building, and a two-hour soak at SunWater Spa, only minutes away from the iconic Colorado landmark Garden of the Gods.
Presenters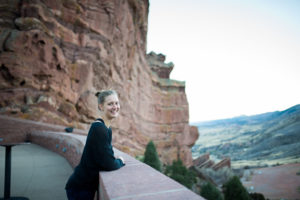 Sofie Woods
Sofie is a Swedish native who moved to the United States four years ago. She is a certified group fitness instructor and yoga teacher who has been teaching everything from dance aerobics to pilates for about ten years. Today she teaches yoga, power sculpt and barre classes at her local…
Learn more about Sofie Woods
Leslie Conzemius
Leslie is a registered nurse, integrative health coach, and certified yoga teacher that works with individuals living with autoimmune diseases who suffer from pain, fatigue, and worry. She offers empowerment and hope through personalized coaching so clients can feel vibrant, beautiful, and productive.
Learn more about Leslie Conzemius