The Art of Skillful Transformation
With Marni Gauthier, PhD, RYT-200
September 13 - 15, 2019
In this unique weekend, you will learn the archetype of the threshold—and its especial meaning for transformation. You will identify and learn to clear what is impeding your crossing it—and to fully embrace the adventure (in all its beauty and mystery) on the other side. You will chart your path forward, clarify the next practical steps on it—and begin to take them.
Drawing on her signature Holistic Leadership™ and much more, Marni will share timely wisdom, guide you through exercises, and lead you through practices that will teach and empower your own holistic leadership: your inner growth for outer impact.
Begin each day with yoga, grow through collaborative wisdom sessions, and close evenings with meditation. Replenish with hot springs, natural beauty, and mountain air. You will emerge with a well-defined purpose and path to fulfill it, with powerful, practical tools to maximize your influence, and renewed for the road ahead.
Occurring at the Harvest Full Moon, this experience will allow you to reap the fruits of your 2019 labors: to tend and deepen your inner growth for outer impact. You will leave inspired, refreshed, and restored for the next season of your life. All attendees receive a Transformation Guide that supports the translation of the weekend into their lives.
Presenter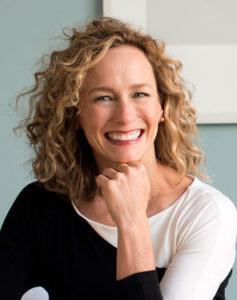 Marni Gauthier, PhD, RYT-200
Marni is on a mission to empower the leaders of today and tomorrow to create a new, sustainable future. Her signature Holistic Leadership™ is both paradigm and practice with inner growth for outer impact at its center. It serves emergent and experienced leaders from Millennials to Modern Elders. Its full…
Learn more about Marni Gauthier, PhD, RYT-200