Relational Mindfulness, Power, and the Deep Feminine: Experiential Training and Practice Retreat for Women
With Deborah Eden Tull and Nina Simons
September 16 - 20, 2019
In this time when everything is in flux, we are called to lead in our own way and to act on behalf of what we love and the future we desire.
We are held back because we have inherited unconscious biases about leadership. These biases presume hierarchy in lieu of cooperation, both inwardly and outwardly, and are informed by a culture skewed toward a "masculine" archetype. Internally, we tend to value thinking over our other ways of knowing and relating, and we can be quick to judge ourselves and others.
Join an experiential training in more compassionate, wise, and inclusive ways of being that will transform how you experience your life, family, and work. What if attunement, relational awareness, intuition, and deep listening are the most essential qualities for leadership in today's world? Discover how dramatically women can accelerate and deepen each other's growth, effectiveness, and self-confidence. You will also learn how to create the conditions for this flourishing to continue in your own life.
Together, we will practice leading from our whole selves while honoring a commitment to personal sustainability and accountability. Learn to cultivate your own well-being while advancing the life-enhancing changes the world is calling for.
During this deeply restorative retreat, held by two world-class facilitators, we will explore regenerative feminine-centered leadership through meditation and mindfulness, deep listening, interactive time in nature, reflective writing, storytelling, experiential practices, and embodied learning. Relational mindfulness offers tools, guidance, and clarity for bringing deeper presence and compassion to all of our relationships: with our selves, one another, and our world. In this way, we can bring ourselves purposefully, lovingly, and wholeheartedly to life, while cultivating our own resilience for the long haul.
This workshop is for passionate, engaged women of all ages, colors, backgrounds and disciplines, at all phases of life's journey. Food will be delicious, vegan, organic, and locally grown.
Presenters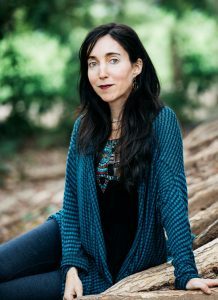 Deborah Eden Tull
Deborah Eden Tull, founder of Mindful Living Revolution, teaches the integration of compassionate awareness into every aspect of our lives. She is a zen meditation and mindfulness teacher, public speaker, author, activist, and sustainability educator. She trained for seven years as a Buddhist monk at a silent zen monastery in Northern…
Learn more about Deborah Eden Tull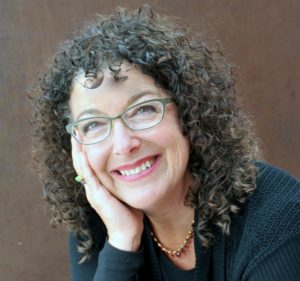 Nina Simons
Nina Simons is an award-winning social entrepreneur and international public speaker who is passionate about healing our relationship with the natural world, women's leadership, and beloved community. She is co-founder of Bioneers and its Everywoman's Leadership program. She also co-founded and led Cultivating Women's Leadership with Toby Herzlich and Akaya…
Learn more about Nina Simons