Yoga, Self Discovery & Healing
With Cindy Valentine and Michelle DeNicola
July 22 - 27, 2019
Join Cindy and Michelle, owners of The Yoga Shack NY, for six days and five nights in beautiful Colorado. This retreat encompasses two venues throughout the six days, beginning in Moffat, Colorado, and then traveling to Manitou Springs, Colorado.
Enjoy daily yoga and meditation, journaling, healthy vegetarian and vegan meals, hiking, and other outdoor activities (weather permitting) such as whitewater rafting and relaxing in hot springs.
From July 22 to 24, stay at Joyful Journey Hot Springs in Moffat, Colorado. You will then travel to Manitou Springs and stay at SunMountain Center July 24 to 27.
Activities includes:
Whitewater rafting excursion
Hiking day trips
Stand-up paddle boarding and kayaking
Daily yoga
Meditation practice
Mineral water soaking

This retreat is part of a journey experience with lodging accommodations at other properties. Please see registration site for more details.
Presenters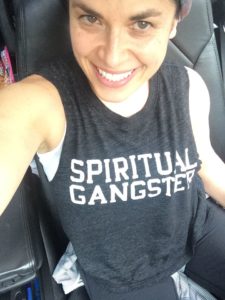 Cindy Valentine
Cindy Valentine started her yoga journey in 1999. She is now a co-owner of The Yoga Shack NY. Cindy is married and has two children and two cats: Samadhi and Chip. Cindy earned her masters degree in education and taught sixth grade for five years until she made the switch…
Learn more about Cindy Valentine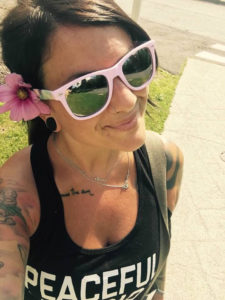 Michelle DeNicola
Michelle DeNicola is a 500 hour certified yoga instructor and reiki master, as well as co-owner of The Yoga Shack NY. After a few years of working as a radiation therapist at NYU, she started her yoga journey with the intent of looking for a way to clear her mind.…
Learn more about Michelle DeNicola