Summer Solstice Retreat
With Nikki Rogers
June 21 - 23, 2019
As you look toward the light in anticipation of the Northern Hemisphere's longest day of the year, thrive with other like-minded individuals through yoga, meditation, and the mountains of Colorado. The summer solstice is a time to invite fire into your life and an opportunity to burn away all that you have outgrown and that no longer serves you.
Join Nikki Rogers for a mountain getaway weekend where you will have the chance to welcome the summer solstice and all it has to offer. You will practice yoga, meditate, soak in the healing mineral springs of SunWater Spa, and experience hiking adventures throughout the surrounding Manitou Springs area.
You will spend your weekend reconnecting with yourself, hanging out in nature, nourishing yourself with seasonal, delicious meals, and enjoying the company of new and old friends alike. You will practice both vinyasa and yin styles of yoga, and go home feeling refreshed and rejuvenated.
Presenter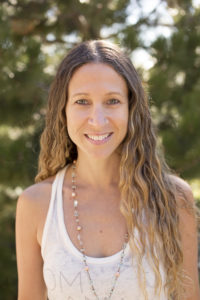 Nikki Rogers
Nikki Rogers has been a dedicated teacher in the Boulder, Colorado area since 2010. She teaches public yoga classes, private lessons, and leads retreats nationally and internationally each year. While Nikki focuses mainly on integrated vinyasa and yin, her background also includes ashtanga, hot yoga and pilates. Most recently, she…
Learn more about Nikki Rogers