Healing Your Inner Marriage: A Sacred Feminine Retreat
With Jenny Adams and Valerie Coward
April 18 - 21, 2019
Join Jenny Adams and Valerie Coward for a restorative weekend of sound vibration healing and Greek archetypes in the majestic Colorado mountains. In this sisterhood retreat, you will focus on healing the core of the Sacred Feminine: The Inner Marriage. The inner marriage is the relationship you have with yourself when nobody is watching.  You experience your inner marriage as the voice you wake up to in the morning, the last voice you hear before slumber, and the relationship you have with yourself in the empty and alone moments.  This 'inner marriage' is the primary soil from which all other experiences are planted, germinated, and bloomed. But, so often this relationship is ignored, toxic, or nonexistent. Sometimes you forget your authentic joyful spirit and get twisted up in external models of achievement, poor self-image, future projections, past pains, fear, or negative self-worth. It can be easy to forget that a healthy inner marriage is not about reaching a state of external perfection, but a dynamic unfolding process rooted in being-ness and radical self-acceptance. It's all about connection!
With Sacred Feminine Consciousness as a guide, this retreat will use the archetypal stores of the Greek Goddesses as a lens into human consciousness.  By exploring the stories of Artemis (Goddess of the Moon), Athena (Goddess of War and Wisdom), Hestia (Goddess of the Hearth), and Persephone (Queen of the Underworld), you will remember the gift of belonging to yourself. When the Sacred Virgin is strong, one feels healthily grounded and in alignment with the soul's purpose on earth. Transcend limiting and conditioned beliefs and step into a love frequency of divine understanding! Some concepts you will explore in this sisterhood weekend: body positivity, wild food nutrition, soul contracts, and life regression. Recommended readings include: Many Lives, Many Masters by Dr. Brian Weiss and Journey of Souls by Dr. Michael Newton.
Your home for the weekend will be the beautiful Sun Mountain Center. This historic Bed and Breakfast is nestled in the mountains of Colorado. With a full working farm and hiking trails, you can truly reconnect with nature, unplug, and reset.
Included in Your Retreat 
Daily guided meditations designed to cleanse, reset, and recharge
Time to "unplug" in nature and listen to your heart
Daily crystal bowl sound healing to increase your cellular frequency
Daily goddess class highlighting the Greek mythologies
Sisterhood community of wise women
2-hour mineral water soak at SunWater Spa
9 vegetarian, gluten free meals made by on-site chef (includes sack lunch on Sunday)
Time to chill out, reflect, and reconnect with your life purpose
The magic of you and your unique unfolding
What to bring:
Journal and pen
Blindfold
Meditation crystal
Yoga mat
Swimsuit and beach towel
Water bottle
Anything that will make you 100% comfy
Your spirit guides, ancestors, shadow, inner child, and angels
A deep courage to connect with your numinous inner core
Amenities:
Access to the grounds and hiking trails
Walking distance to Garden of the Gods
Walking distance to SunWater Spa for a mineral water soak that is included with retreat
Hot tub on site
Meet all the animals on the grounds (goats, chickens, dog, and Jezebel the pig)
Awe-inspiring views of Pike's Peak, nature and surrounding mountains
Please arrive for check-in at SunMountain Center at 3pm on April 18. There will be will a short orientation and farm tour to become acquainted with the beautiful natural spaces and hiking trails. Departure is at 11am on April 21. A sack lunch is provided on your last day. If you have any food allergies, please inform us in your accommodation request email.
Presenters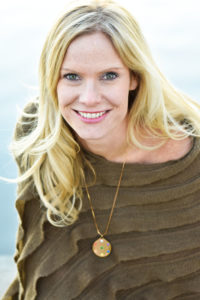 Jenny Adams
Jenny has been a shamanic wellness coach since 2001. She specializes in sacred feminine shamanism, mythology, and soul regression hypnosis. She is dedicated to creating authentic self love systems and helping others break conditioned patterns by aligning with their unique earth purpose. She is a certified nutrition counselor, certified soul…
Learn more about Jenny Adams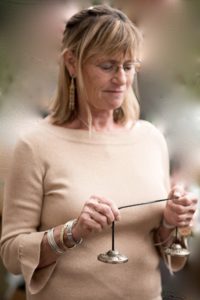 Valerie Coward
Valerie is an elder of the Wise Woman Tradition, an herbalist, certified massage therapist, and Kriya-Bahn of Self Realization Fellowship. She specializes in creating safe spaces for women to explore their deepest vulnerabilities.
Learn more about Valerie Coward