Ignite. Thrive. Shine. Mountain Retreat
With Carrie Lehtonen
May 16 - 19, 2019
Join Firefly to celebrate Spring in the Rocky Mountains of Colorado. Ignite your inner fire and gain the tools and resources that you need to thrive on your return home. Shed the "should" and come play, create and rejuvenate in the mountains of Colorado. This long weekend of yoga, hiking, hot spring soaking and connecting with others will leave you feeling inspired, refreshed and ready to create the life you want!
Firefly designs retreats intended to make you come alive, because the world needs us all to shine.
What to Expect
Daily yoga classes appropriate for all levels including vinyasa-style practice to energize and yin practice to recuperate and restore
Healthy vegetarian/vegan meals beginning with dinner Thursday evening and ending with a to-go lunch on Sunday morning
Intention setting and activity to establish a vision for creating the life you want
Group hike as an opportunity to connect with nature
Access to the SunWater Spa and voucher for 2-hour soak in the hot springs
The perfect mix of alone-time and connection with the group
Three nights of lodging
Optional activities are available in the area, so you are encouraged to come early or stay beyond the retreat to enjoy the mountains
A full schedule of meals, yoga classes and group activities will be provided closer to the retreat dates.
Presenter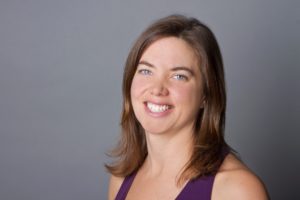 Carrie Lehtonen
Carrie Lehtonen's second chance at life came at 31 years old when a blood clot in her coronary artery caused a heart attack while on a 60-mile bike ride. Carrie chose to pursue a second career in health and wellness, and founded Firefly Community, to help people live healthier and…
Learn more about Carrie Lehtonen