Women's Retreat
With Rabbi Jessica K. Marshall
February 15 - 18, 2019
Join a group of rockstar women for a weekend at a luxurious estate in a beautiful Colorado hot springs setting.
This retreat will inspire & include…
Personal intention-setting & transformation
A whole lotta laughter
Daily meditation options
Creative activities
Unplugging for a weekend
Rituals of release
Holding space for authenticity and vulnerability
Outdoor adventures
Feel the alignment of flow and ease. Feel the light of manifesting abundance, joy and fulfillment! Feel the power of creative, nature-based ritual. Feel the love and guidance from Jessica.
Are you ready for your transformation?
Scholarships now available!
Presenter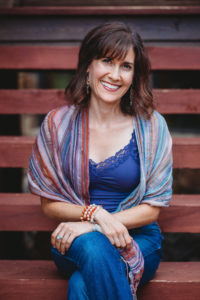 Rabbi Jessica K. Marshall
Rabbi Jessica Kessler Marshall integrates her love of nature-based spirituality, Divine winks, and an abundance mindset to those she serves. She offers spiritually inclusive rituals for weddings, women's circles and women's retreats. Jessica also incorporates Jewish values and rituals, mindfulness and the awe of the natural world into her programs.…
Learn more about Rabbi Jessica K. Marshall