Uplevel With Intuition: Business Retreat
With Stacia Synnestvedt and Chloe DiVita
June 21 - 23, 2019
Join Stacia Synnestvedt and Chloe DiVita for an inspirational business retreat, harnessing the power of the Summer Solstice at the SunMountain Center in beautiful Colorado! The summer solstice is the longest day of the year, and this transition is a powerful time to honor all of the hard work you have done so far, as well as set intentions for moving forward into the next phase.
Located at the base of Pikes Peak, join us in the historic Onaledge home* on six acres of terraced gardens, complete with walking trails and stunning views of the Colorado mountains. In this tranquil atmosphere, we will bring new awarenesses and magic into your relationship with your business. You will learn tried-and-true ways to tap into your intuitive wisdom, find space for deep reflection, have the opportunity to connect with like-minded entrepreneurs, and a celebrate with a Solstice Ceremony to cultivate fresh motivation.
The weekend will provide some key awarenesses and new tools to navigate through your business plans and client relationships in partnership with your intuition to bring personal and professional alignment. Then we'll take it a step further and help to align intuitive knowingness with effective action.
*Room availability is on a first come, first serve basis. Each room has a private bath.
Cancellation policy: The retreat has a non-refundable fee of $100 and the remainder is refundable until May 10, 2019.
Retreat Basics: 
The weekend will provide the opportunity to connect with like minded entrepreneurs
Offer a space to reflect, renew, realign and re-inspire
Both Chloe and Stacia will be leading the sessions
A weekend to inspire and enhance your journey: 
Learn techniques to set energetic boundaries
Learn how to leverage intuition for business growth
Discover how to read energy within yourself and apply it to your business
Trust the magic of your intuition to release & grow
Align your visions to uplevel your business
Receive support around taking action steps and upleveling
And so much more!
Retreat Includes: 
Sessions beginning Friday evening through Sunday morning, led by both Stacia and Chloe
Two night stay in a cozy, historic room in the private Onaledge house at SunMountain Center (each room has a private bath)
Five farm-to-table, organic, vegetarian, gluten-free meals from the thriving urban farm on site and other local sources (including dinner Friday night; breakfast, lunch, dinner on Saturday; and breakfast) PLUS a bag lunch on Sunday
Summer Solstice Champagne Toast
2 hour soak in near by SunWater Spa mineral hot springs (10 minute walk or short drive)
Unlimited access to large, private Onaledge hot tub (beautiful for star-gazing)
Presenters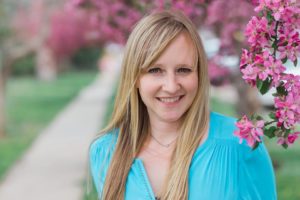 Stacia Synnestvedt
Stacia has been teaching intuitive development courses for 11+ years, has been an entrepreneur for over 16 years, including owning/selling a graphic design and marketing company, growing her own personal healing practice, and creating a successful brick-and-mortar community healing center.  Stacia has some profound knowledge from her own personal studies…
Learn more about Stacia Synnestvedt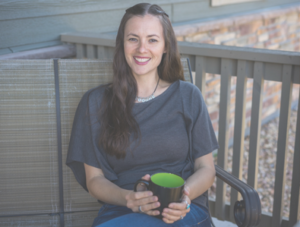 Chloe DiVita
Chloe has been an entrepreneur for 18 years who currently helps businesses with digital strategy, leaders with communication, and speakers with performance. She ran an accounting company in Boulder, CO for 10 years, and was a founding member of BlogPaws, a pet-focused social media and event company that was acquired…
Learn more about Chloe DiVita