Thai Yoga Practitioner Training
With Phoebe Diftler and Kat Tudor
January 19 - 27, 2019
A Ritam Healing Arts training: a complete, deep, and transformational experience
This practitioner training and certificate program is a transformational experience that will nourish your body, mind, and spirit. In this course you will learn this powerful healing art and gain a deeper understanding of the body, mind, and healing process on all levels.
In addition, this training will give you the skill and immediate tools to work with people after the training and tips to set up a successful healing practice. It integrates Thai Yoga Therapy with the root teachings of yoga and Ayurveda, along with anatomy, therapeutics, Thai Yoga therapy, holistic healing, and spiritual practice.
This immersion training is an empowering and life affirming experience that will help move you to the next level in your healing practice and life journey.
Each day will begin with a healing yoga and meditation practice. There are two 3-hour sessions of Thai Yoga Therapy class, one in the morning and one in the late afternoon.
During the afternoons, there is free time for resting, hiking, receiving healing treatments, or just soaking in SunWater's hot mineral springs tubs. In the evening, there is a relaxed evening class with a talk on different aspects of healing and Thai Yoga Therapy and time for questions.
Your PRACTITIONER TRAINING includes:
50 + hours of instruction & practice with senior teachers Phoebe Diftler and Kat Tudor

How to structure and give a full body Thai Yoga Therapy session (including three traditional positions; front, back and sitting)

Theory and therapy of energy lines & marma points

Restorative yoga poses to facilitate deep relaxation

Applied Hatha yoga stretching and breathing exercises

Principles of energy healing (pranic healing)

Daily healing yoga practice to harmonize, heal and strengthen your own body, mind and spirit

Introduction to Ayurveda

How to read bodies, chakras and major energy points

How to work in a meditative state of mind, helping your partner to experience a deeply relaxed altered state

History and theoretical foundations of Thai Yoga Therapy

How to use Thai Yoga Therapy to treat individual differences, unique body types, and health needs

Holistic Healing / Dynamic laws of Healing

Meditation for Healing, Peace & Self-Knowledge

Therapeutic treatments for common ailments (back pain, headache, fatigue, etc.)
Thai Yoga Therapy
The healing art of Thai Yoga Therapy is an ancient and sacred system of healing with roots in yoga, Ayurvedic medicine and Buddhist spiritual practice. It is a unique and powerful system, which combines rhythmic massage, acupressure, yogic stretching exercises, gentle twisting, energy work, and meditation. Thai Yoga Therapy stimulates and balances the flow of healing energy within the body, opening the areas which are blocked, bringing the person deeper into balance and harmony for greater health, happiness, and wellness of being.
About This Style of Thai Yoga Bodywork
This school of Thai Yoga Bodywork was founded in 1998 by Saul David Raye. The emphasis is on understanding the fundamentals of Thai Therapy according to yogic principles and practices, and in developing an intuitive and authentic healing practice unique to each person in which healing and transformation arise naturally. Saul lived and studied with his primary teacher, Asokanada (Harald Brust), a true master of this art who has influenced many students throughout the world. Saul's teachings are heart centered and intuitive, which resonates with many people. For over 15 years, Saul has practiced, taught, and shared this practice with hundreds of people. He has now passed the work on to his senior students who continue to share the work in their own authentic style. Combining their own unique approach with the traditional, they are wonderful healers and educators in their own right.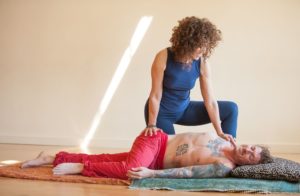 *Training price does not include taxes.
Presenters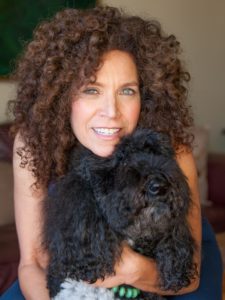 Phoebe Diftler
Phoebe Diftler's primary focus for the past decade has been Thai Yoga Therapy education.  She encourages an atmosphere of humor, individuality and creativity and guides her students to facilitate the movement of energy thru their clients body to help them become the instrument of their own healing.  She is the…
Learn more about Phoebe Diftler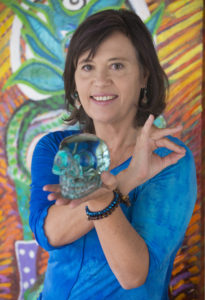 Kat Tudor
Kat Tudor is a visionary artist, healer, and yoga teacher in Manitou Springs, Colorado where she is the heart and soul of SunWater Spa and SunMountain Center. Her gift is inventing ways for the creative arts and the healing arts to meet.  Kat brings her innovative and multi-dimensional touch to…
Learn more about Kat Tudor